S I M E R A R T - Paintings and Illustrations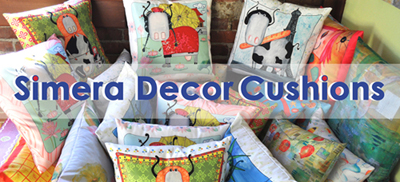 The Simera Decor Shop offers unique quality cushions! Soon on ETSY.
. Abstract series
.

Symbolic

series
. Collage
. Azalee's series
. Cows series
. Illustrations
Please note that all the images, paintings or text on this site are the copyright of Anne Simernitski and must not be used or copied in any form.